[tps_header]
A messy do is a perfect look for any occasion or time of day. Lunch, casual coffee, movie date or dinner with family, its a hassle free complete look that is spot on trend. We are big fans of easy updos because for lazy people like us who don't believe in straight curled outward blowdries all the time, they work like a charm!
Face it ladies, if your tresses are long and you lack imagination chances are you'll end up and some salon battling the eternal 'inward' or 'ourward' question. Cut those visits short and take charge because we went to Sahar's Salon and asked the lovely lady how to do this hair style at home!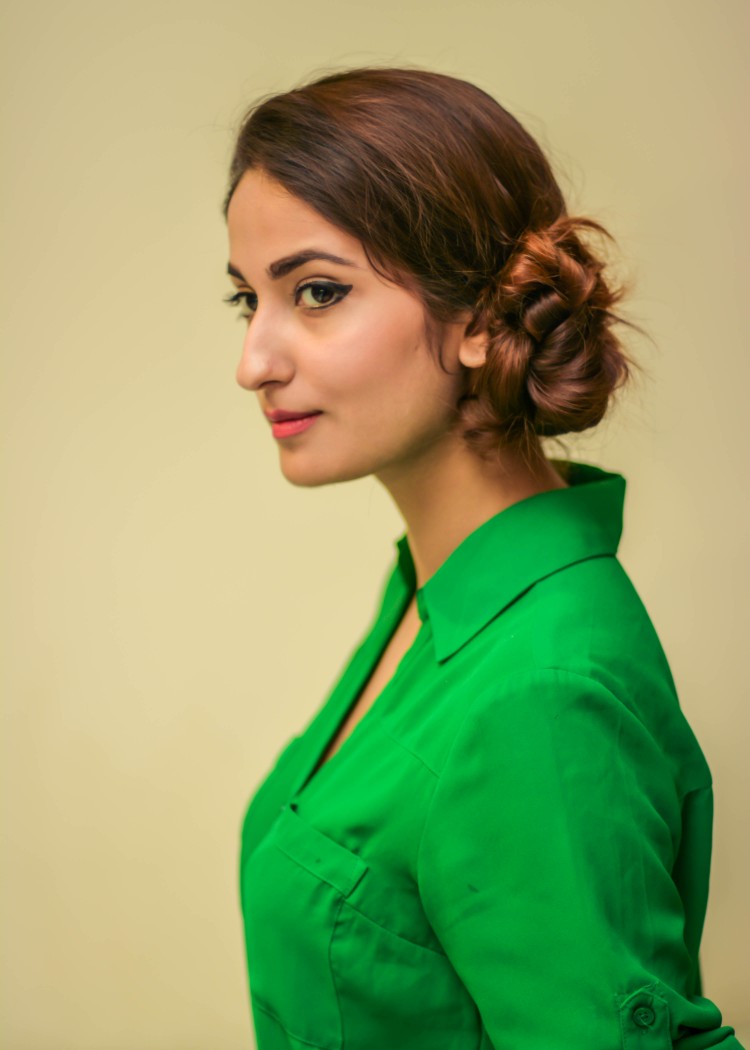 We acknowledge that hair stylists make things seem easy peasy, which is why we took the instructions from Seher and our lovely model Anoushay attempted the look herself and let's face it, if we can do it so can you. Just follow the instructions step by step and you should end up with something very close to the look you see in the post!
[/tps_header]
Step 1:
Comb the hair and bring it to a side to start braiding it.