[tps_header]Nourhan as a brand has earned sparkling fame for itself thanks to its refreshing palette of colours and authentic designs. The brand aims to please its customers by continually coming up with an admirable fusion of colours and fabrics that suit the season's mood for all occasions.
Today, we bring to you our top picks from their fabulous collection.[/tps_header]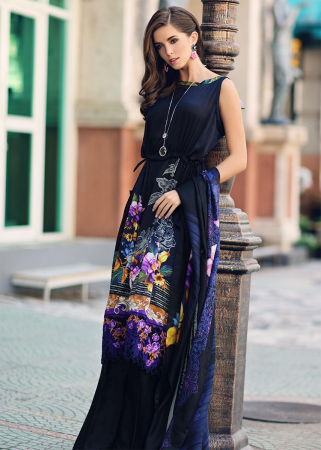 This midnight blue piece stole our hearts at first sight! We love the royal feel that this dark shade exudes, as well as the lovely floral print that covers the wide hemline.