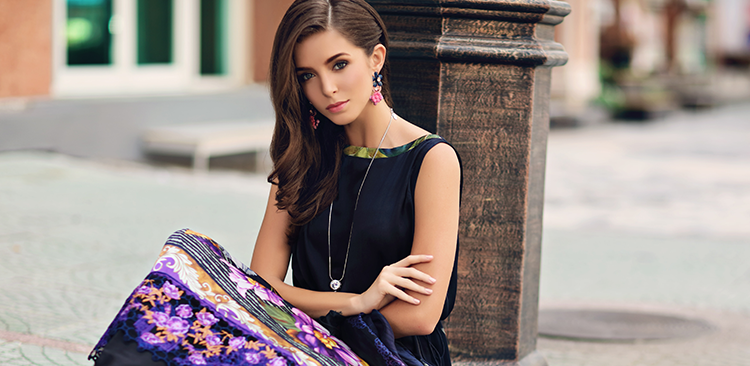 Nourhan as a brand has earned sparkling fame for itself thanks to its refreshing palette of colours and authentic designs. The brand aims to please its customers by continually coming up with an admirable fusion of colours and fabrics that suit the season's mood for all occasions.
Today, we bring to you our top picks from their fabulous collection.
For those of us who need a break from sharp colours every now and then, this is the perfect choice! Nourhan presents this blend of florals and chekered pattern on a base of subtle shades of green that instantly boost up the dress's grace factor.