Nude lipsticks are the perfect solution for an everyday no-makeup look! Which is why, beauty counters all over the world see massive amounts of women look for the perfect nude shade. But we are happy to report that there is no limit to the amount of amazing shades available. From neutral-shaded goodness to coffee-brown sexiness and trendy terracotta hues, the list is an endless array to choose from. Today, we share with you our revered and affordable top 5 nude lipsticks that will up your glam factor like no other!
MAC Matte Lipstick Velvet Teddy: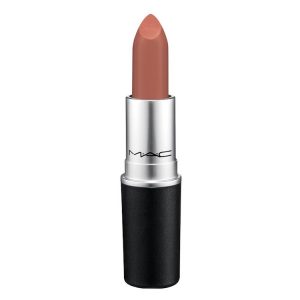 This shade is the perfect one if you love a true-nude. It is ideal for all skin tones. This shade has to top our list with its creamy formula that stays put all day.