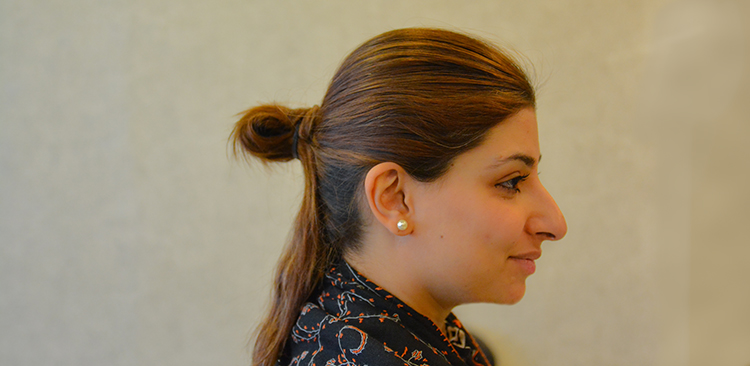 With summer at its peak, it means you need to do something about your hair. We don't like our face covered with hair all the time so we want to carry a clean look by keeping it out of our face. Also, we notice a lot of women end up with a sticky mess of strands against the side of their head which is not so cool to carry.
We bring you yet another half tied updo which fits the bill superbly. You can recreate this look with preferably long and medium length hair. All you need is a couple of elastic bands and voila....you have the complete look. The steps shown below are in sequence and easy to follow, so make sure you check it out to get a hair fix this season. tied updo
Step 3:
Take another rubber band and take out half the hair forming into a bun leaving the rest. It's like leaving a pony tail in its middle. We have kept things a little loose and wavy. You would want to straighten the rest of your hair or you could give them a textured look using a hair spray. And it's done!