If you're like us then you'd probably be updated of the viral skincare trends of 2022, so we're doing a year-end tribute to some viral skincare trends of 2022. And while we were jotting down these skincare trends, we wondered if they were worth the hype.
So, we won't lie, we did manage to try all of these viral skincare trends of 2022 and gave our verdict!
SLUGGING
WHAT IS IT?
Slugging involves applying petroleum-based products on the face as the last step of your skincare routine. So, use products like vaseline or something that has a thick and balmy-like consistency. And it's a great skincare technique for people who are struggling with a dry and irritated skin, because applying a thicker product as the last step in your skincare routine can help to retain moisture and maintain a hydrated skin barrier.
WHAT WE THINK
We think that slugging is great for people with dry and damaged skin, but if you have an acne-prone or oily skin, then it's a pass. That's because slugging traps in any moisture, including the sebum your skin produces! So, if you have oily or acne-prone skin, slugging can most likely cause more irritation!
ICE FACIALS
WHAT IS IT?
The term is self-explanatory because it literally means, applying ice to your face. So, you either rub it directly onto the skin or put your entire face into a bowl of ice water. And people who swear by this, thoroughly enjoy ice facials because cold helps circulate the blood. And ice has added benefits as well, like reducing puffiness for a quick wake-me-up and brightens the complexion. Afterwards, follow up with a moisturizer to hydrate your skin.
Tip: Try to prevent from applying ice directly onto the skin and don't let it stay in one position for too long! That will cause redness, irritation, and in extreme cases, break the delicate capillaries underneath your skin.
WHAT WE THINK
Ice facials are great way for an instant pick-me-up look but don't depend on it to tackle your skin concerns. People with sensitive skin or an easily irritated might not benefit it from it as such. Also, you can wrap the ice in a cloth and put it on your skin to avoid any skin damage.
SNAIL MUCIN
WHAT IS IT
Snail mucin is an effective and hydrating ingredient beloved by countless skincare lovers for its moisturizing and collagen-stimulating properties. This ingredient helps hydrate the skin and aids in skin healing through regeneration. Generally, snail mucin can be used on all skin types and is typically well-tolerated. It can also be combined and used in the same routine as many acids and antioxidants like vitamin C, retinol, and glycolic acid!
WHAT WE THINK
If your skin is sagging and lackluster (like mine), I've been using snail mucin for a while now and can personally give my opinion that it does give your skin a glow and keeps it hydrated due to it's moisutrizing factors. So it works really well on dry skin.
HYDROCOLLOID PATCHES
WHAT IS IT?
More commonly known as pimple patches have been the talk of the town. What they do is that these little stickers help absorb pus from our pimples and also prevent us from picking up on them. Some pimple patches even help fight acne due to the ingredients such as salcylic acid and benzoyl peroxide. So, when you see something popping on your skin or a pimple you can't get rid of, these hydrocolloid patches will help with the sebum on your nose and chin area, especially.
WHAT WE THINK
If you have the bag habit of picking on your acne, these hydrocolloid/pimple patches are a life savior.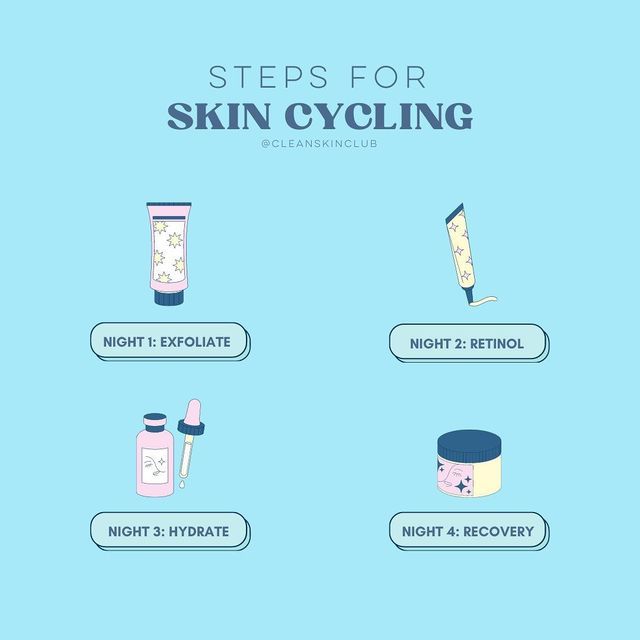 SKIN CYCLING
WHAT IS IT?
You've probably heard the word "skin cycling" being tossed here and there a lot this year. So, let me break it down for you.
Skin Cycling is basically a "four-night skincare routine" and here's how you do it.
chemical exfoliation on the first night
you apply a retinoid on the second night
then there's recovery on the third and fourth night
And after the fourth night, you repeat the process again
By following this routine, you are helping rebuild the skin barrier and are benefitting from the active ingredients because you're allocating one night to exfoliation, two to retinoids and three and four to allowing your face to recover and recuperate by hydrating products.
WHAT WE THINK
Honestly, not ever skin type can work around the process of skin cycling since not everyone can benefit from a four-day regimen! Although skin cycling can be a safe way to incorporate products with active ingredients, you may need to adjust depending on your skin's tolerance.