Ali Sethi was the newest addition to Coke Studio this year and for those of us who have heard his music before, his installation this year was catchy and the vocals were nothing short of extraordinary. With a published book under his belt by the time he graduated from Harvard, Ali worked as a consultant on the set of 'The Reluctant Fundamentalist' and has been training as a classical vocalist for the past seven years.
So you went to Harvard for a BA. What did you study there?
I did. I majored in South Asian Studies and minored in English
Shortly after that you wrote 'The Wish Maker', a novel. What motivated you to write a book?
At college I was taking a lot of history and literature courses and that got me thinking about where I'd come from. For the first time I had this holistic perspective about home, childhood and family. It was a combination of distance, as I was living away from home for the first time, and cultural dislocation – I was in a place where everyone was asking questions about Pakistan. I went to college in 2002, a year after the twin towers fell. Everyone was asking questions about Pakistan, and in America and Pakistan both, there was a lot of introspection and commentary. In a nutshell there was a lot of stimulus in my life, generally and in that academic environment in particular. Out of that stimulus was born my desire to write.
The book had inklings of your childhood throughout, was this insight into your childhood in the book intentional or was it just to give the reader some perception of where you were coming from?
I think when you are writing for the first time, a lot of stuff from your subconscious comes out and it really was an attempt at recalling loved places. Now that I think about it, 'The Wish Maker' was a series of vignettes from my childhood. I don't think it was about political or social documentation, though that also happened in the form of iconography. It was remembering certain jalsas on Mall Road, or a certain brand of biscuit your dadi used to feed you.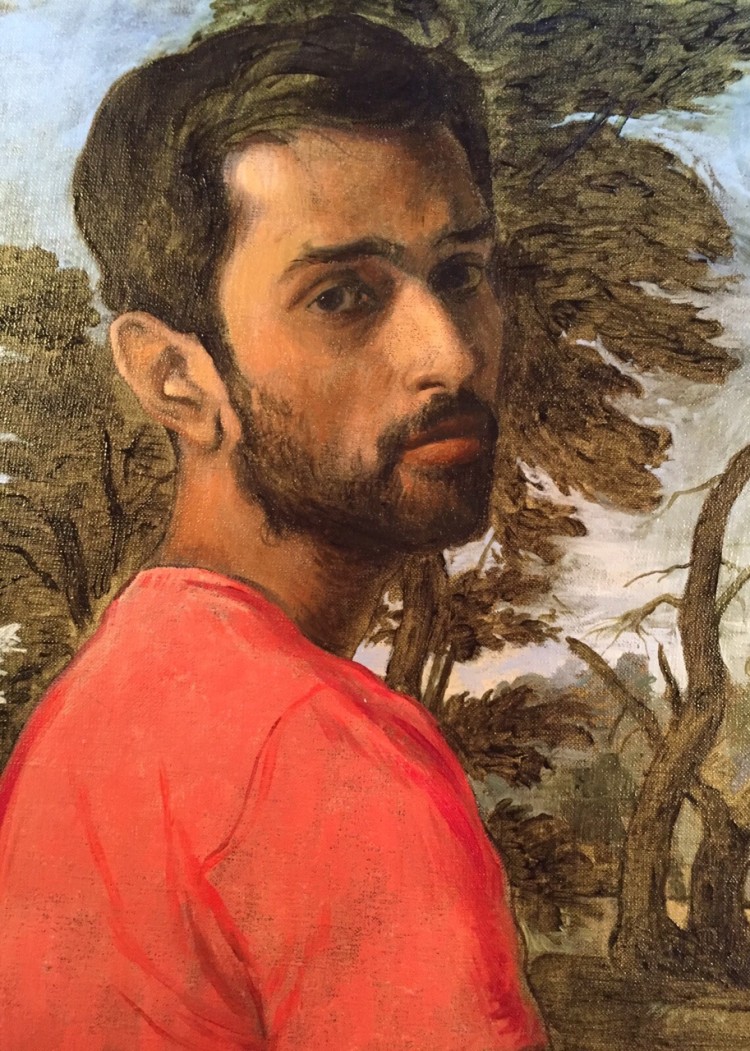 Did you always set a goal to write a book at such a young age? Did writing come naturally to you?
I was a multifaceted individual and I did a lot of things. As a child I wanted to be a painter and an artist and I painted all the way up to my A levels. I was a debater and was also into dramatics and acted in a bunch of plays in school.
I was a storyteller – I started talking quite early and by the time I was two I was talking in fully formed sentences in Punjabi. As a child I was carrying tales from one family member to the other. At this point music remained unexplored, it was something I craved and loved but hadn't considered learning.
As for my writing, my O Level English Literature exam was judged the best in the world. That was unexpected. Until three months before the exams I had not read the books on the syllabus and had only seen the movies. I still remember reading 'Romeo and Juliet' before the exams and thinking 'Wow! This is really good. It's not as painful as I thought it would be.' We read 'To Kill A Mocking Bird', 'The Crucible' and 'Romeo and Juliet' and they were all very relatable for me. I had the idea, as I was applying to colleges, to play up the idea of writing and to use it as a strength, so I sent some short stories and poetry that I wrote along with my application essays. On my way to Boston, I was reading 'The God of Small Things' by Arundhati Roy and I was completely blown away. I thought to myself: this is what I want to do. So as soon as I got to Harvard I started applying to writing courses and workshops. I recently found the first short story I wrote for a writing course with Zadie Smith. She gave me 86 out of 100 on that and commented that she thought I was a "novel addict" and had internalized the grammar of novel writing and that I needed to be more adventurous. I was very embarrassed, as this was absolutely untrue. I sought her out in her office and told her that I had only read ten great books in my life, the idea of which baffled her. She asked me if I had read Austen or Kafka and when I told her I hadn't she was flabbergasted. I still remember what she said, 'Ali, it's like telling me you want to become a chef without ever having tasted a meal!' What I wasn't able to convey to her was that there were other kinds of literature, other sources of it in my life, such as the Urdu and Punjabi ghazals and qawallis that I had memorized and loved. But I wasn't able to articulate this idea to her then. I dedicated my time at Harvard to reading and writing. The great thing about Harvard is that there is always something happening – everyone has a can-do attitude. My book was a result of all those things.
Favorite books?
I am currently re-reading The Crucible by Arthur Miller, which is one of my favorite plays. The God of Small Things by Arundhati Roy is a perennial favorite of mine. The Great Gatsby by F. Scott Fitzgerald, The Death f Ivan IIyich by Leo Tolstoy and V. S. Naipaul's A House for Mr Biswas. I love The Discourses of Rumi, as translated by AJ Arberry. A book I read recently and would highly recommend is The Department of Speculation by Jenny Offill.
Are you working on another book?
I am. It is very different from The Wish Maker.
Having heard bootlegged versions of your music in the past and recently recorded snippets of you singing ghazals, one thing has remained consistent: the dark and eerie mood to your signing. However, with Coke Studio we hear a completely different sound. How was the transition for you?
I wanted to sing a ghazal for Coke Studio but the producers told me they wanted something different – preferably a Punjabi folk song. I sent maybe 15 demos out of which they selected 'Umraan Langiyaan'. It is a difficult song to sing as two octaves are used and you need quite a range for it. You need control, especially when you are belting at the very high notes, you are also abiding by this very energized beat and then you have to go into a kind of 'gamaktaan' – a way of vibrating the voice. I didn't look at it as artistic self-expression as much as an Olympic challenge: I felt it was something I owed to my teacher and myself.
How long have you been training and with whom?
I have been training for seven years with Ustaad Naseeruddin Saami of the Dehli Gharana. I have also been coached on-and-off by Farida Khanum Sahiba, who is an inspiration for me. Her song 'Aaj Jaane Ki Zid Na Karo' was what inspired me to be a singer.
What is a typical day for you when you are training?
It's not as strenuous as it used to be. I could do around three to four hours in a day when I was starting. Now I am lucky if I do more than two hours a day. When my Ustaad is here, which is every other month, I do about over two hours of vocal training with him. The more you practice the better you become. But keep in mind I also have to spend time learning how people are changing production techniques and listen to contemporary music. I spend an average of four to five hours in the studio about three to four times a week, and that is also a type of riaz.
Are you working on any original music?
You mean original lyrics? I don't think I'm there yet – perhaps in a few years. Like most classically trained musicians, I am more than happy to work with poetry that expresses my mood or feelings. My focus is really on expression through 'sur' and the voice. This attitude, by the way, comes with the territory: Mehdi Hassan, Nusrat Fateh Ali Khan, Noor Jehan or Farida Jee, none of these great singers wrote their own lyrics. Instead they sang the great poets – Ghalib, Mir, Faiz, Bulleh Shah. With every rendition they are renewing the kalaam and pouring meaning into abstract, capacious words.
Has Coke Studio impacted the direction of your singing career?
The good thing is that my song for Sarmad Khoosat's film 'Manto' has just come out, which is a ghazal by Ghalib. It's very different from my Coke Studio song. I imagine I'm not being associated with any one genre of music, but rather with traditional music generally, which I think is right.
Moving onto your cameo appearance in 'The Reluctant Fundamentalist', are you planning to venture into acting?
My appearance in the movie was totally accidental. Mira Nair wanted to shoot the movie in Lahore, but since it was a Hollywood project with famous actors, no American insurance company was willing to insure it. They had to film the Lahore segment in Dehli, which as you know is very different from Lahore. Mira needed an on-set consultant to ensure that all details in the movie were quintessentially 'Lahori' and hired me for the job. So I was roaming around on the set every day, and one day Mira just threw me in!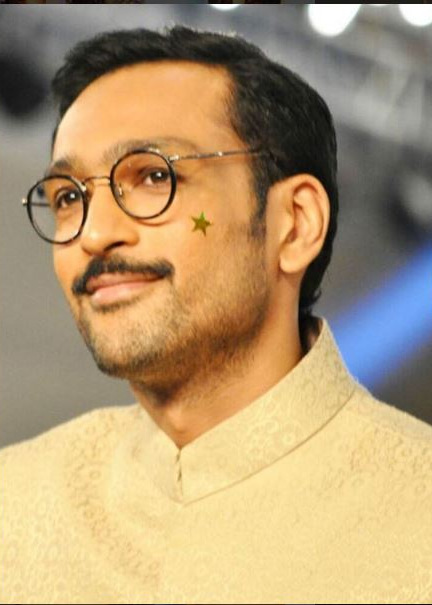 You have quite a fan following and it's been like this for a while. Are you planning to reach out to the public with your music?
I released my first music video this year. Sarmad Khoosat directed the video for my rendition of Reshma's 'Kithay Nain Na Jori'. We got Adnan Siddiqui, Sania Saeed and my sister Mira to act in it. I put up the video on Facebook and within a couple of weeks we had half a million plays.
I have not become a musician for commercial gain. Nowadays, order to engage with people, you have to do that. However, this wasn't the case 20 years ago: we did not see a great artiste endorsing a soft drink. But in those days the state was still providing patronage to the arts, and that patronage has steadily dwindled.
I understand the implications of not being 'commercial' – you can feel marginal and drowned out – but I am happy with where I am right now. The most gratifying thing for me is to hear from people how my music has affected them, has moved them or put them in touch with something deeper. That makes me feel like I'm giving back in some way.
I have a few concerts lined up in India and Pakistan.
What is your advice to people, both old and young, who want to learn classical singing?
The first thing is to listen to good music. If you truly want to learn to sing then you must learn to listen. (I'm adapting Zadie's remark about the chef who hasn't tasted a meal!) It's important to listen to the masters and learn from them. I would even say it's important to imitate the masters. Classical vocals are complex, you have to pay attention to what they are doing, engage with the music, to see and observe when it's coming from the chest, the throat, the nose or roof of the mouth. A good teacher will teach you all this, but it is important to seek it yourself. In music there's nothing worse than a passive student. In fact I now believe that what differentiates a good student from a bad one is not talent or innate ability but appetite.
Your thoughts on the future of Pakistan's music industry?
I think good things are about to happen, and there are reasons for this. One is the sustained interest among young people in traditional music, largely because of Coke Studio and other such platforms. Another important factor is the renewed energy of Pakistan's film industry. More films mean more music. I think the amount of music that comes out of Pakistan in the next few years, and the kinds of music, will take many people by surprise.
To watch the videos for Ali's Music, please visit: https://www.facebook.com/KithayNain/videos/vb.778551688895855/782543791829978/?type=2&theater
Ali Sethi – Kithay Nain Na Jorin (Official Video)
by Pakistanmusicmind
Watch this space for Ali Sethi's playlist exclusively for Siddysays.com.