Asad ul Haq is the man behind the upcoming film 'Dekh Magar Pyar Se'. By now, we have all heard of this movie, starring Sikander Rizvi and Humaima Malick caught in a web of twists and romance, but Asad is someone people have not properly been introduced to. As always we took it upon ourselves to introduce you to this ace commercial film director turn movie director. Team SiddySays spoke to the man himself in an exclusive one-on-one. Here is what he told us about himself, his projects and Dekh Magar Pyar Se!
Tell us a bit about yourself. Who is Asad ul Haq both personally and professionally?
I am a very quiet person. As a person, I've always liked to stay in the shadows but professionally, you will find me standing proudly next to what I create without even batting an eyelash! I am very vocal when it comes to my work and I think it shows also.
Did you always want to be a Director? If not, what was it that you wanted to be?
I stared off as a BBA graduate at Ohio University.  Fortunately for me, I found my calling when one of my advisers noticed my penchant for advertising. He felt I should focus more on liberal arts, and I'm glad I took his advice.
What is your favourite movie ever?
Star Wars. If you know me, you probably know that already! 😉
What is your mantra?
I swear by two simple things…. first, 'everything happens for a reason' and second (and more importantly) 'Stay calm till you can… and then scream at someone!'
Was your journey to becoming Director challenging? How did you get to today?
'It's a phase' – This was the best explanation I (or my parents) could give anyone when I started directing ad films! People would often go to the extent of asking my parents what I really do? and how would I earn a living or support my family… I guess it wasn't cake walk, but I look back at it fondly. I guess it's easy to when you've come a long way since.
What are some of the more interesting projects you have worked on?
I have worked in advertising even before becoming a full time Director, all my jobs have been interesting in one way or the other till you move to the next which seem more fun than the last! In advertising they say you are only as good as your last job, which is why I make each and every one of them count. I have been part of many memorable projects,  Morven Gold Rhythm of Unity in '93 , Services Don Carlos TVCs in 90's , Telenor black and white films with the blue petals, HBL showcasing Pakistan's indigenous dancers in all corners of the country,  to the dancey numbers of Mobilink ballay ballay. I have been through a lot.
Tell us a little bit about how you started off. What was the industry like at that time?
I started off in advertising, which honestly wasn't viewed as a serious profession at that time. You would work in an agency as a stopgap will you found your way to college, got married or joined your family business. It was the 80s (don't ask me how old I am), and no one took advertising as a serious career choice. It's good to see how far this industry has come.
Do you feel that with the passage of time; the industry has not only flourished but has also become somewhat more dynamic than it used to be? Is there a significant change?
Advertising people are special people! They have strong personalities, they have the spunk, they are edgy… unfortunately that has faded away slowly and you see 'just another office' when you walk through the doors of most advertising firms now. Business comes first, but you have to love advertising to be in it. You can't be good or survive otherwise.
I've lived advertising for long, I invite you spend a day at my office if you don't see the passion I am talking about I will make the first Siddy TV commercial for free (Lol! Asad you're doing that anyway :p). I wish agency owners bring that pride and passion back to advertising. One must enjoy their work to be able to do it well!
From advertising films to the big screen; how did it come to pass?
My wife is my confidant, my adviser and my pillar of strength. I wanted to make the move but wasn't sure if I was ready to take the plunge I kept asking Farah if I was ready and if would be able to do it? She gave me the confidence and has been with me all the way… as a film director, your confidence, your experience, your work are inconsequential in the face of reviews of the viewers.
I always wondered if I would be able to make a main stream movie for people, if I'd be able to make them spend 500 rupees to come see what I've made. Will they get their money's worth, would I be able to satisfy them? I never wanted to be a man who makes tall claims and follows them with mediocrity. I'm still on the edge when I think about it.
I guess in the end, I just took the plunge…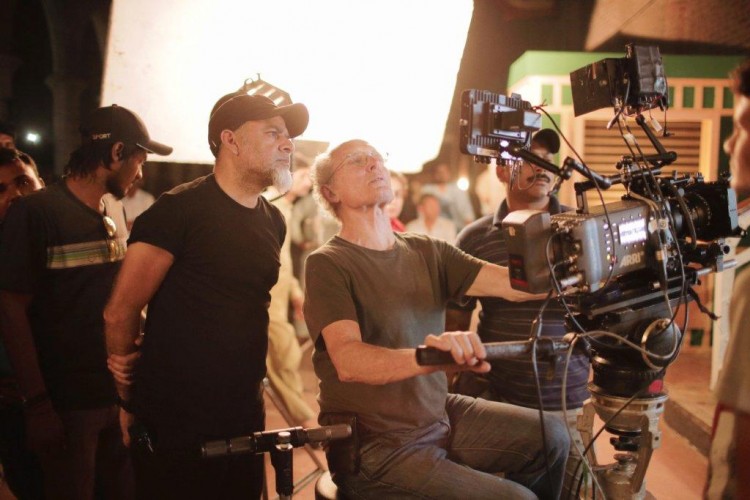 Do you feel that films are becoming increasingly commercial even in a place like Pakistan? Is that a challenge for any director?
Yes – it is a challenge but with the industry flourishing and viewers allowing more and more directors to try their luck it is still easier. With the first projects there is no history backing you, you can take your time – all the directors are trying to find their spot in this glitzy world of cinema.
Things will get more real when round two kicks in. Which directors will dare to make a follow up film, how will they manage their track record and viewer expectations. Everyone will have Box Office numbers to haunt them or back them. We'll know in time…
Tell us about your casting process. How do you determine which actor plays which character? Is there a criteria?
The world of commercial films is very different in Pakistan. We start talking about having 'real expressive' faces but almost always somewhere during the development process the client brief changes to pretty face, pretty teeth, flawless skin, and poker straight hair. I remember once being in a meeting where the client wanted ' a mother who should be tall, slim, confident , motherly, trustworthy, with a smile to die for and hair that would put any Disney character to shame'. I almost yelled 'THAT THREE DIFFERENT WOMEN!!!' The boardroom went silent and I didn't ever shoot for them thankfully!
I was very conscious of this when casting for Dekh Magar Pyar Se. I wanted faces with personalities, I wanted people to perceive the characters in a certain way and for the actors to be able to bring these characters to life. I made choice people may or may not agree with, I know I've done justice!
How do you discover new talent in the industry?
Talent doesn't just get 'discovered' – You have to look, and then look again. The most amazing feeling is discovering someone who has been in front of everyone and they just never saw it that way! You need to be patient, and you need to know what you're looking for.
Who is your favorite actor from the Pakistani film industry?
Humaima Malick and Sikander Rizvi, they both took a chance on my dream when others were questioning my choices. I never forget the people who have stood by me.
What does a day as a director look like on-set?
Being on the set is life in motion. Something or the other is always happening… I take a high in the unpredictability, the struggle… I am always having a conversation with my mind and heart, cross-questioning each thought and each step.
It's like a roller coaster ride from hell and I still have butterflies in my stomach a night before a big shoot. I normally just stay up tossing and turning. But then I've felt this nervous anticipation every time in each job and that makes it so much fun! The rush on set when you shout action and then watching it as it all comes together for that magical moment which had kept you up all night… hai! And finally you say 'cut!!' A day for a director is a dream, but you have to want it to enjoy it!
What is your advice to aspiring Directors?  
There are no shortcuts. Education and experience both are important. You need to work your butt off in the same way we still do. You can't bask in the glory of past, every project defines you!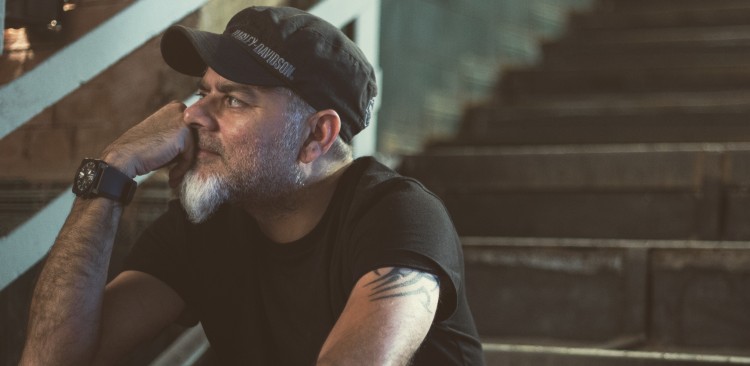 How do you foresee the film industry progressing in the near future?  
It will rock. I have no doubt in mind…
We understand that you have been working on the film 'Dekh Magar Pyar Se'. How has your experience been?  
It was lovely; pure magic. DMPS is my baby, I have approached it with my signature style but built in the desi twists and romance that will make it entertaining to watch. The team was hand picked and there wasn't ever a single day that I regretted being on the set. I stand by it and hope the people will happily go watch it.
What can we expect to see from the film?
It's not your typical desi Bollywood style (shtyle) movie. Yes – its roots are infused in Lahore and keeping that the story's  romantic nature in mind, I have shown what all Lahore has to offer to the world. It is based in current time but reality is very stylized. It will, hopefully, be a very visual cinematic experience for those who come to see.
Are there any other interesting projects you are working on?
I am talking to a few other writers, let's see how that pans out. Right now DMPS needs all the tender loving care as we are planning to release it in August. Fingers crossed!