Starting off with a festive food-preparation in the kitchen, Bin Roye showcases Saba (Mahira Khan)  continently spotting the moon from her rooftop that puts everyone on the Roohat-e-Halal committee to shame. Chemistry sparks between the two leads: Saba and Irtaza played by the ever-so-handsome Humanyun Saeed as both of them set out to explore the bustling streets of Karachi for a decent pair of glass-bangles for Eid. It only took the first few scenes and an epic dance off at a fictional Tariq Road, for the audience to figure out that Saba is a paranoid yet a perky 20-something, who is irrevocably in love with her best friend (and cousin), Irtaza who has plenty of flirtatious glances to spare, but lacks serious commitment.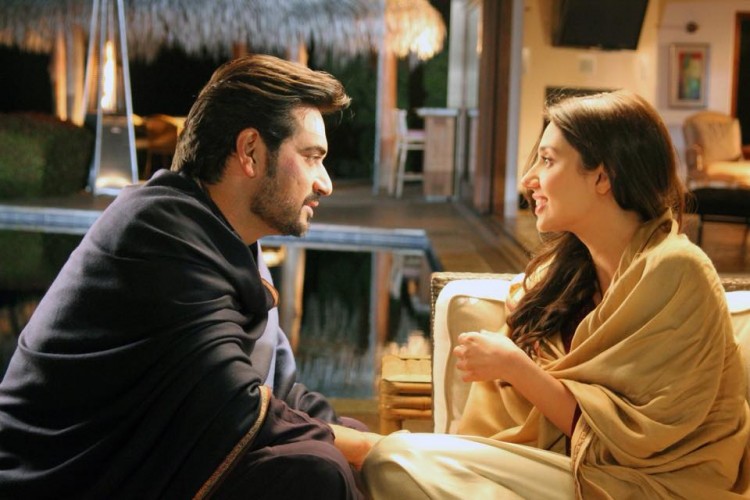 The first big-banner movie made by Momina Duraid Production House managed to uphold plenty of expectations. In a stereotypical story of boy meets girl, Ms. Duraid decided to throw in a highly-relatable twist of: The Ultimate Friend Zone. But this time, good news for the boys, the tables had turned. It's finally the girl's turn to experience the anguish of seeing her bestfriend/lover in the arms of another woman. If misreading the love-confession on the rooftop, and being Friend-Zoned wasn't bad enough for the pucker-lipped beauty, Saba; the matters are made worse, when the other woman turns out to be none-other-than, Saba's sister Saman (Armeena Rana Khan) who was once upon a time given up for adoption by her biological parents.
Everything is romantic and uplifting, until the intermission, after which the audience is put through an emotional turmoil. They watch the lead characters at a cross road, unmindful of their future. Will Irtaza notice his bestfriend's feelings or will he follow his heart? Will Saba put up a fight for her love? Or will she make a sacrifice that'll haunt her for life?
Before we know it, fate intertwines and brings forth regret, remorse and bitter-sweet reunions.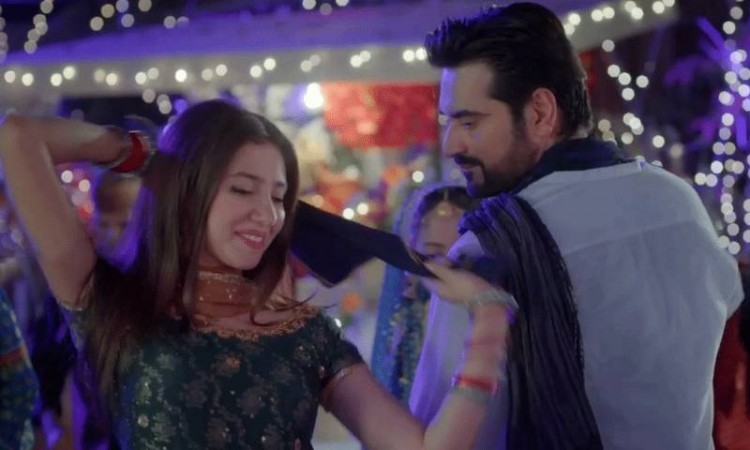 In an epic tale of how love can often bring out the best and the worst in people, it is indeed overwhelming to watch both Humanyun Saeed and Mahira Khan give their personal best to the project. Being in the lead role, they both effortlessly outshine each other and leave an impact on the audience. Other supporting actors like: Javed Sheikh , Zeba Bakhtiar, Adeel Hussain and Junaid Khan also do justice to their respective roles.

Bin Roye – Hum Films Presents a Momina Duraid Film by humtv
In addition to this, an honoree mention is due, to the team behind the camera who put in extra attention to every frame angle and invested their time and effort to ensure that the actors looked their best. Designers and design-houses like Elan, Sania Maskatiya, Feeha Jamshed, Deepak Perwani, Bonanza and Jazib Qamar lent in their sartorial brilliance for the wardrobe of the movie.  While Humayun is mainly seen in monochrome chikan kari shalwar-kurtas and occasional embroidered sherwanis; Mahira brings back the tasteful tailoring and classical silhouettes in shape of short shirts, laced-half sleeves and gathered-ghair shalwars in punchy hues.
Overlooking minor glitches and tad-bit-speedy shots, we can proudly say that Bin Roye is by far the best thing that happened to Pakistani Cinema, this year. Not only is the cinematography par excellence, but it also manages to paint the rosiest picture of Karachi with its Bazaars swarmed by eager shoppers, choreographed  puppet dancers, tarot card-readers and beautiful yet timely monsoon rains that set the mood just right. The audience is strongly recommended to go and watch the movie, because we, at SiddySays assure that you will not be disappointed.
SiddySays Final Verdict: Emotions, drama and handful of foot-tapping songs, Bin Roye is designed for success. [4/5 stars.]