"I'm playing music because I have something to say; whether its through my drumming or singing. Whatever I have collected over the past decades comes across as my story," states Farhad Humayun. We recently got to sit down with the man behind Overload and here is what he had to say: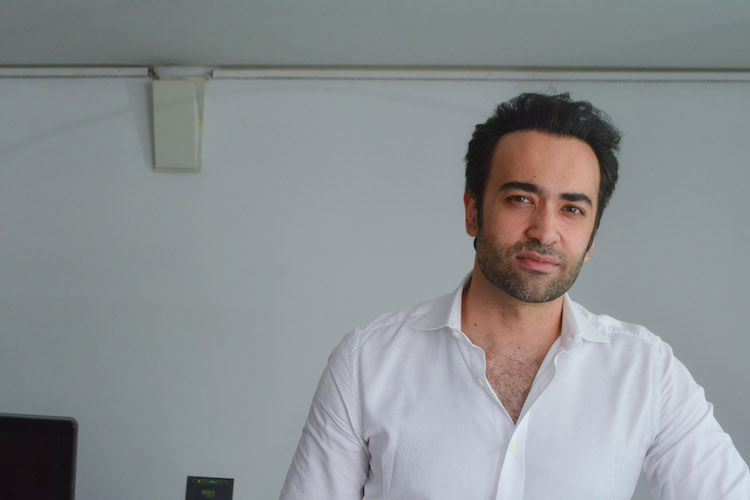 What's the average day for Farhad?
I would say that I am quite hard on myself; when you work, you need to be very disciplined and focused. It is the only way to achieve the results. I tend to stick to a very strict regime, rising early and practicing my skillset – vocals, drumming. In between, I help in managing the apartment building. Riot Studios is dormant at the moment but you will be seeing new stuff from us coming up so keep a lookout!
What inspires you when you get down to working?
I would say my surrounding plays an essential role – you need to be inspired by your workplace. That is why I took time to plan and build the studio, paying particular attention to the details. My drum set is an example – it's beautiful and I want to play it.
Do you have any music-related study background?
I have only done courses in music-related fields and keep doing so every year (usually in England) to learn as much as I can and learn all the skills relevant to my industry and interests. My university major, however, was in Painting at the National College of Arts.
What sparked your interest in music?
I never knew I wanted to be a musician. I had always planned on becoming a sort of designer – a book illustrator, or painter. However, around the time I was 13 or 14, I happened to discover a drum set at friend's place – a shocking pink drum set that captured my attention. It sounded so nice that I ended up buying it off him. From that point there was no looking back! I must add that I also had the good fortune of growing up in the 80's – the time when the playing expertise and skill of artists were at par with the analogue tech.
Was singing something you wanted to venture into?
I have always admired it and my love for it stemmed from performing with Fuzön. When I saw Shafqat Amanat Ali I was in awe – I wanted to sing like him. I knew that wouldn't be possible since my style is more aggressive but that is what got me going.
How did the transition to singing occur?
I have been singing professionally since 2009/10. It happened by default, you could say, and was not intentional in any way. I was busy training and producing all the time, with people coming and going. I had approached a few people who could be potential front (wo)man but it didn't work out. QB also approached us during that time, but we thought she would be better off as solo artist with her vocals. At that point the band suggested I take over the role and things just fell into place themselves.
Have you taken any vocal training?
I've always had an ear for good singing, having produced for different people and sharing tips to develop certain styles along the way. Fronting the vocals for Overload has required vocal training. I work with Rustam Fateh Ali on this; he's not one of those musicians who exploit your resources but rather nurtures it. He has helped me in developing routines which are quick since I did not starting from scratch. It is hard to stick to regular training since I travel a lot but it tends to be in a cycle – I train with him for a month, and then practice what I have learnt for a few months before returning again.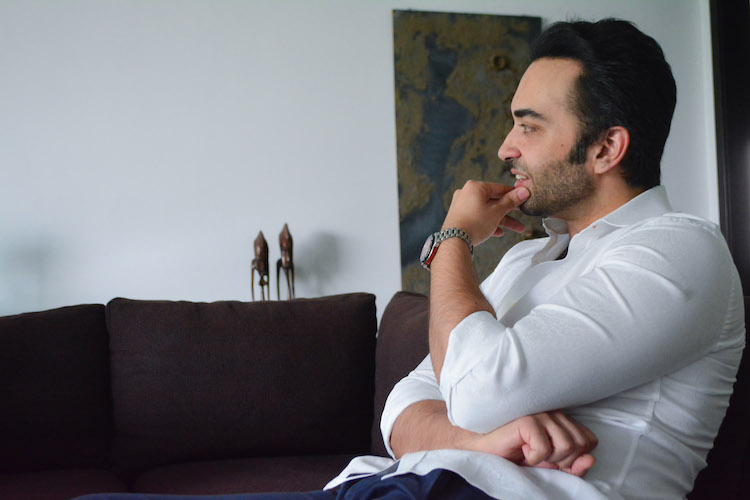 Are you happy with the response you get in the local audience?
Definitely! Personally I do feel our people are a certain way. It's a slow paced country compared to others where it takes time to latch on to certain music styles. You can't fight this pace but I do see it improving over time. Each song that has been released has had an amazing response. We haven't adopted a commercial Bollywood style, yet I feel that we as a band are providing a soundtrack to people's lives.
Do you think our local music industry nurtures musicians? What needs to be changed? 
I'll be blunt – no, not one bit! Instead we nurture it. We fund our own projects and look like whatever we want to which in turn creates a trend. Our local artists are designing the music industry.
Our audience has the tendency to recognise local talent once it captures the attention of people overseas. They need to realise its importance as an industry, and that we have the potential to create whatever is produced in the foreign industries with the right support. Music is the 3rd largest earner for foreign exchange in Europe and I'd say it's pretty substantial if you monetize it.
The government can also support us by avoiding measures such as the 65% entertainment tax on music.
Given all these issues, the fact that our people are still supporting music by consuming it shows that in time, there are people who have the potential to bring a change. It's got to happen and it will.
How do you think the music industry has evolved over time?
In the past Vital Signs, Junoon, and Awaaz were the main contributors to the industry. They made it big despite there being no dispersal tool at hand, hence they were mainly playing to a desi audience. Times have changed now and despite us singing in Punjabi/Urdu, people overseas endorse it in addition to our local audience; our talent is at par with the western industry. We need to give it the chance.
How did the UK tour go? Any memorable moments?
It was a great experience and I am looking forward to my performance in Glasgow in October. We played to a mixed audience in London and Farsley with the Desi audience helping in building up the excitement. It was refreshing seeing other nationalities coming out to support us in the crowds, with our performance being described as a 'breath of fresh air'. BBC also gave us the opportunity to perform at the studios which was incredible.
One particular incident was when we were asked to perform at a small fair in Yorkshire – we played in the street with Nasir Sain and the dhols. It was truly a memorable moment.
Do you think music can help us portray the Real Pakistan?
There are a lot of misunderstandings pertaining to Pakistan and music is one way to portray the real side of our nation. I want to tell the story of this place and clear misconceptions without having to justify myself or my country. There's so much to talk about and share with people in this hybrid culture which prevails. One experience being at a LA party I was invited to, by chance, through a friend. Without any preparation I was performing in Punjabi/Urdu to an audience of Joaquin Phoenix and Billy Zane. They loved it and were surprised about my heritage, yet appreciated it greatly. It gave me the idea that the US is ready for world music and so are we to provide it.
What was one of your proudest moments in your career?
I'd say it hasn't happened yet, and am waiting for it to happen. A surreal and unforgettable moment in my career, though, would be performing at the Royal Albert Hall, with the royals present, in 2003 – it was my dream and I played there.
Any plans of bringing back 'Live at the Apartment' Season 2?
With the current situation – the building with full occupancy, lack of funds, and time I have put off bringing back Live at the Apartment. Right now my focus is on Overload and bringing back the loudest band of Pakistan.
You are known to have introduced some big names in the past. Any other new projects in the pipeline as the head of Riot Studios?
I'm at a stage in my career where Overload needs to produce substantial content that we can throw out to the world and create an impact. With that said I have seen a few artists who have potential, an example being Parizae from Nescafe basement – I would like to work on it at some point.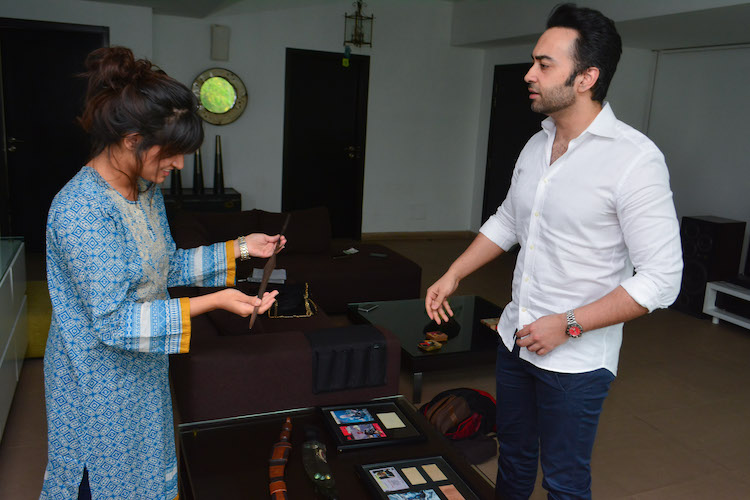 What do you think is the key to success?
If I knew that I would be in a much better place. Success to me is developing and honing a skill set and being on great terms with your family – their unwavering support is essential to me. There is no shortcut to success and you need to work on your skills to achieve it. Make plans but understand that the world is in rotation and something better/bigger will come about. Go with the flow and make the most of what life gives you. There's a certain time that the world will be ready for you and you will find your one moment which will sum up your entire efforts.
How would you describe yourself in three words?
Interested, compassionate, very tough (supremely)
What is the future for Farhad Humayun?
The future is going to be moving Westwards, as loud or even more than the first album, while staying grounded at our roots. Now I want to create a film, nothing concrete as of now but I have a fair idea of what it will be. I've also been in talks with Harry Maslin (producer for three of David Bowie's albums) and have sent some material which he likes – let's see what happens.