The hottest new trend on the beauty radar right now is the infamous Korean skincare routine that has women all over the world vouching for its goodness.Therefore, we decided to give it a go. The regime consists of numerous steps —from organic essences to sheet masks, and facial oils to stretches— with each step playing a vital role in providing that coveted youthful glow to the skin. 
Here's how you, too, can achieve that naturally dewy look by incorporating the following steps in your daily skincare routine:
Give your face a steam massage in the shower: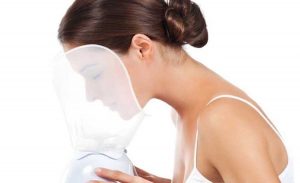 Invest in a facial steam device. These are affordable, easy to use and can provide excellent results after continued usage. Facial steam increases circulation and creates a dewy complexion. For added benefit, use an oil cleanser to maximize hydration later.