Let's cut to the chase, the movie opens in my favorite city in the world Amsterdam, with the hero of the film who is a lonely tour guide.  MET SEJAL
Beautiful locations-check.
The formula of shooting in Europe and making the movie look beautiful never fails, and as Harry takes Sejal through Europe to find some thing she has lost, they go through Amsterdam, Prague, Budapest, Lisbon, can't go wrong with that backdrop can you?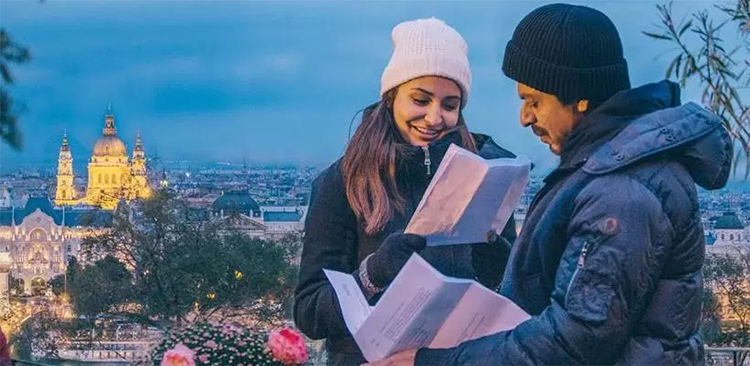 Turns out, you can, and how. With SRK, I don't expect much, but Imtiaz Ali for me was the real selling point for this movie, and the reason I booked in advance to write this review.
Unfortunately my review will be as boring as the movie. A little bit of this and a little bit of that, the movie has a simple story, with no power in dialogues, no highs, no lows and just a never ending wait for some thing exciting or unexpected to happen. It doesn't happen, and barring one very misplaced song even the OST doesn't excite.
For SRK lovers, it will be a treat because as expected the one odd romantic scene in the movie is done well, and like PTI supporters they don't care what their hero is doing as long as he is there. He is shown as a lonely, womaniser who keeps dreaming of his home in Punjab which he abandoned as a young boy, and you keep wondering what he left behind that haunts him (at least I did).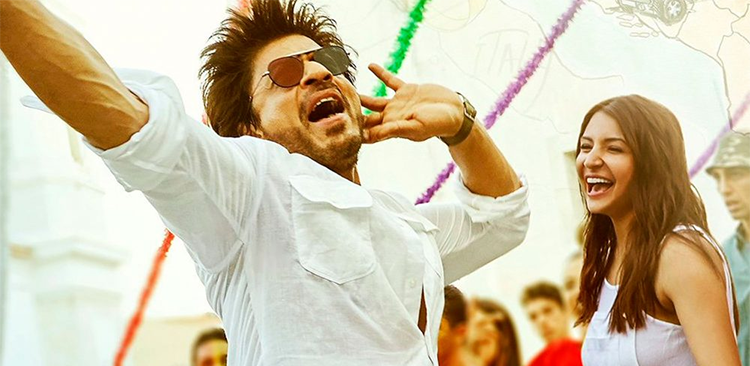 Anushka is cute, not hot, but cute and is pleasing to watch. She has blossomed as an actress, and perhaps the best thing in the movie. But you will wonder at times what her character really wants to do with all the talk about being clean and forth right, while at the same time wanting to be a seductress….confused?
The couple has zero chemistry, which I've observed is a problem Anushka has with most of her costars (Remember Sultan).
There are parts when you would want to grab the remote and fast forward a bit, even the end is predictable and the wait for something genius to come from Imtiaz, sadly remains a wait.
Should you watch it, No.
Will you watch it, if you are an SRK fan, you will in the hope that all I've said isn't true…..