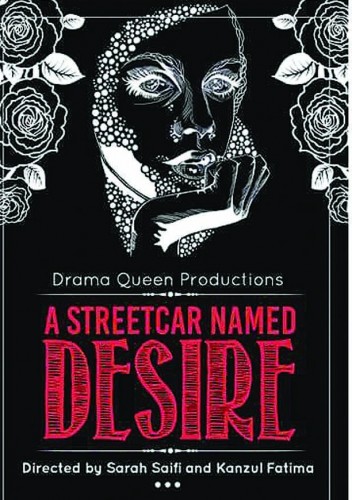 Bonding in Lahore over their love for Literature, Sarah Saifi and Kanzul Fatima, the two visionary young women, decided to bring a classic play A Street Car Named Desire by Tenessee Williams to the theatre in Karachi. The two-hour long stage play is currently running at Arts Council Karachi, from the 15th of August till the 21st of August and manages to attract theatre-goers and literature enthusiasts.
A Street Car Named Desire, opens with Stella's elder sister, Blanche DuBois, heading towards sister and brother in law, Stanley Kowalski's shabby apartment, after the traumatic death of her young husband and loss of her family home in New Orleans.
Blanche has an obvious case distress and anxiety that is evident through the way she blabbers on to her thoughts and creates illusionary situations in her head. She quite as often finds herself in an uneasy and discomforting position in a house with her brother-in-law's violent outbursts and Stella's unfathomable obliviousness to his nature.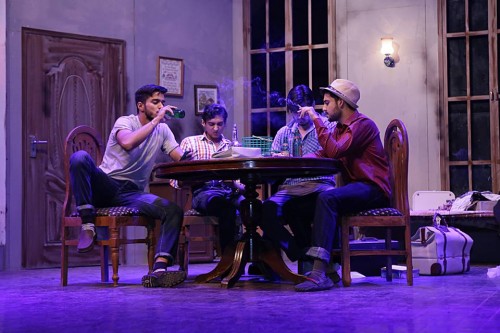 The theatrical version of the play stays true to what Tenessee Williams penned down back in 1947, and takes an interesting twist when Blanche meets Mitch during one of Stanley's poker parties. There is instant attraction and spark between the two, but there's something amiss. In the events that follow, the audiences watch the dramatic unraveling of what really happened back in New Orleans and learn the true reason for Blanche's neurotic flashbacks.
A Street Car Named Desire, is an extraordinary play brought to life by young and overzealous actors. Speaking exclusively to SiddySays, Hamzah Tariq Jamil who plays Mitch says that he loves taking up challenges, "you see, the theatre is harder than the Television series and much more challenging. That's exactly why I enjoy it more. I've done Grease before. So, this is my second commercial theatre play."
Mashal Khan who beautifully transforms herself into the character of Blanche and radiates on stage with her impeccable acting skills, plans to go to McGill University this fall to pursue arts. "I love everything about arts!" She says, "It gives a lot of room for expression. There's a lot of freedom to express myself. And I love to act, sing, dance and write!"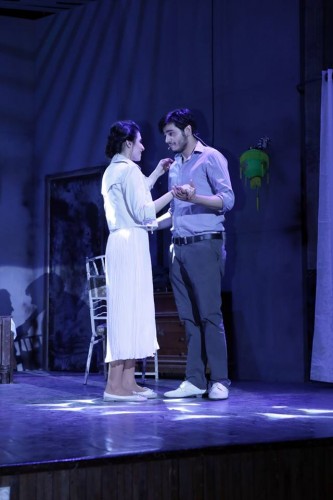 This play sets the tinsel-town Karachi on a buzz with love, lust and desire it has has to offer. Sarah Saifi who is the founder of Drama Queen Productions and plays the lead role of Stella, believes that she's on a journey to bring out feminine lead. "It's drama queen production, after all," she chuckles. "We think the female roles can be portrayed as strong and relatable to all sorts of audience."
As for revving the Street car named "Desire" elsewhere, Natasha Carim the co producer chimes in that "We've received an overwhelming response from Karachi and we're planning to take this play to Lahore and Islamabad very soon!"
Tickets for the play are available at Butlers Zamzama, Subway Nueplex and Chai Shai (Saba Avenue).